I'm not even an official mom yet and I'm already partaking in mom-type past times. I don't know what it is, but all of a sudden some of my interests have shifted towards things that normally wouldn't catch my attention. Maybe it's hormones, but whatever it is - it's definitely out of character for me.
Exhibit A - The Fifty Shades book series. How much more mom can this get? I mean really? The series has been catagorized as "mommy porn". The reason why I haven't been blogging lately is because I was engulfed in the 3 books that I read in less than a week. I'm not a huge fiction reader, so for me to read 3 books in less than 7 days in a big deal. Yes, there is a lot of sex, but I really was sucked in by the story. There are a lot of mixed reviews and feelings about the books, but I liked them. The fact that I read all 3 books says it all.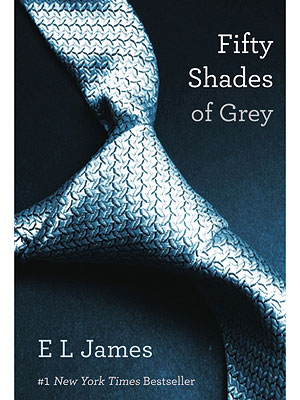 Exhibit B - The Client List. Lifetime is a network that was made with moms in mind. All the made for TV movies, all the shows and dramatic plots are targeted at women who are looking for more spice to their lives. And here I am getting sucked into it. Why? Because of this scandalous show The Client List. If you haven't been watching or heard of it, it's a show centered around a recently single mom (Jennifer Love Hewitt) whose husband left her high and dry to raise 2 kids on her on in Beaumont, TX. To make ends meat, she gets a job at a massage spa where higher tips are offered to masseuses who offer "extra" services to their male clients. If this doesn't scream mommy TV I don't know what else does. I can't say it's a great show, but it's entertaining, Jennifer Love Hewitt looks just as good as she did when she played Amanda in Can't Hardly Wait and Colin Egglesfield isn't bad to look at in each episode.
With these recently acquired interests, I'm scared to see what catches my eye next. I've been saying that it's all part of my "mommy in training" course, but really I think I'm just starting to have a bigger interest in trashier TV and books. Nothing wrong with that - at least I can admit it. :)
|What have been your guilty pleasures lately?|